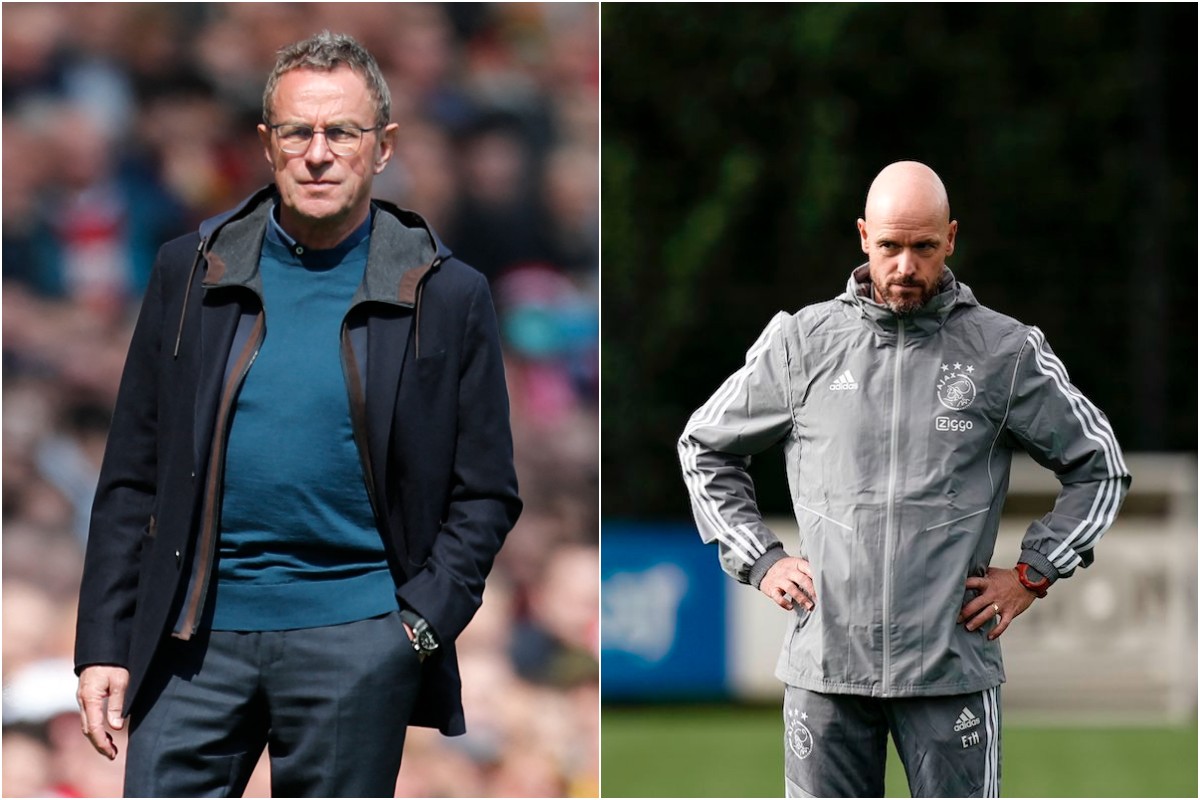 Ralf Rangnick confirms contact with new manager Erik ten Hag
Erik ten Hag was confirmed as the club's permanent successor to Ole Gunnar Solskjaer last month and after guiding Ajax to another Eredivisie title last week, he will begin official work at Carrington shortly.
Ralf Rangnick has been in charge of the team since Ole Gunnar Solskjaer was sacked last year and the German manager has now confirmed he has been in contact with Ten Hag via WhatsApp, but they have yet to meet in person.
"We have been in contact via WhatsApp and I hope we will have the opportunity to meet and talk in person, either on the weekend or Monday morning at the latest," Rangnick said during his pre-match press conference, according to the Manchester Evening News.
"I can't wait to talk to him in person and get to know him in person."
Read more: Rangnick provides squad news ahead of final Man Utd game
Ten Hag is believed to have arrived in the UK earlier this week and although he won't have any squad input this weekend, he will be present for the final game of the season against Crystal Palace.
The 53-year-old will then officially start working the next day, but fans will be intrigued to find out the full extent of his working relationship with Rangnick.
Rangnick, who has accepted a job as Austria national team manager, will take on the job alongside a consultancy role at Old Trafford.
It remains to be seen whether he will have the mandate to control the club's major decisions, but his poor six-month spell at the helm of the team has not done him any favors.