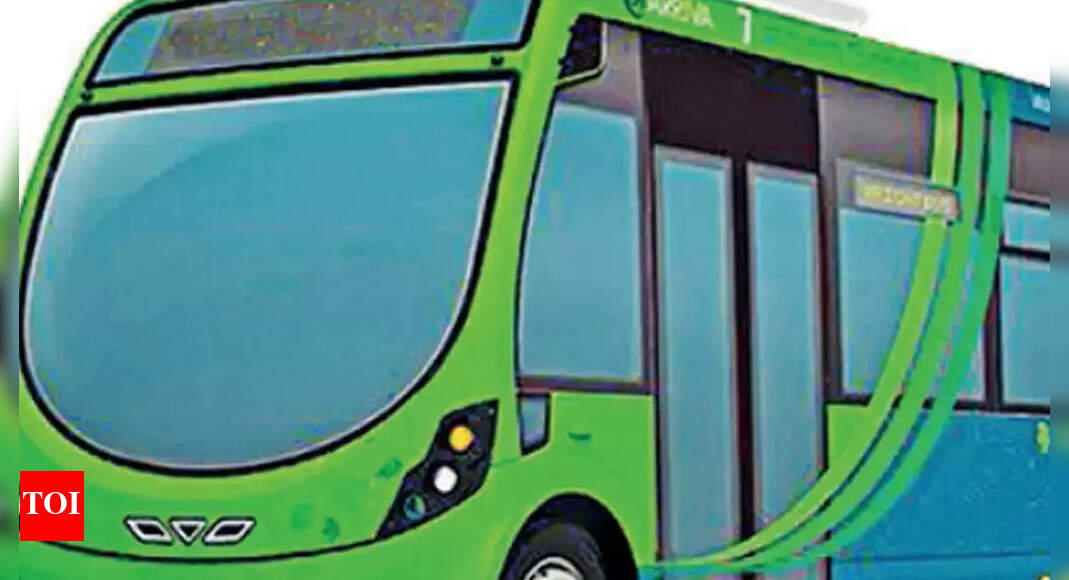 PMPML to Contact BEST to Introduce Electric Double Decker Buses in Pune | Pune News
PUNE: Pune Mahanagar Parivahan Mahamandal Limited (PMMPL) will contact BEST (Brihanmumbai electric supply and transport company) in Mumbai with the aim of contacting operators with electric double decker buses and negotiating with them to start a limited number of buses in Pune. .
Laxminarayan Mishra, President and Managing Director of PMPML, said that although they intended to contact BEST, it was difficult to find an operator with a fleet of such buses.
"We can find regular diesel double-decker bus operators. However, when it comes to electric buses, it's difficult. We were looking for operators who could provide the service to us," the senior official said.
In January of this year, the PMPML had discussions with a company and asked them about the buses. "We have a plan under which these buses can run on selected city routes on a pilot basis. However, once an operator is finalized, the bus must be approved by the ARAI (Automotive Research Association of India). It may take a bit longer before you see the buses in Pune. However, the PMPML is making honest attempts in this direction," Mishra stressed.
The state government expressed interest in operating electric double-decker buses, and BEST had already decided to add more buses to the fleet. The state government, under the Maharashtra Clean Air Project, recently approved the purchase of 800 double-decker electric buses for Mumbai.
Double-decker buses were introduced into the fleet in 1984. At the time, the buses operated under the Pune Municipal Transport (PMT) and the PMPML was not formed.
According to sources, around 5-6 double-decker buses were circulating on the Pune-Mumbai road. These buses were discontinued in 1995 mainly due to high maintenance costs and accidents.
"Tentatively we expect the buses to arrive in the second half of the year or early next year. We already have a decent fleet of regular electric buses that are working well and we plan to add more electric buses to end reliance on diesel," another official added.
The PMPML said that by the end of the year it plans to have a fleet of 500 e-buses. Currently, it has a total of 356 e-buses in its fleet.