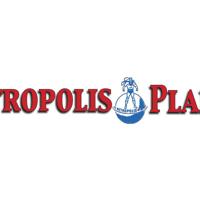 Mid-month to make changes to COVID contact tracing | News
The Southern Seven Health Department is modifying its COVID-19 contact tracing process as initiated by the Illinois Department of Public Health.
All individuals who take a COVID lab test and receive a positive result will first be contacted by text to the mobile phone number they have provided as a point of contact. This text message initiating the contact tracing process is part of a larger change IDPH is due to implement by mid-January.
"We are still awaiting final details on how the state's new contact tracing process will work," said Nathan Ryder, community outreach coordinator for Southern Seven. "For now, we know that IDPH hopes to make the contact tracing process more centralized so our team members can spend more time focusing on COVID-19 outbreaks and other critical care situations that can occur in our seven-county region. We believe this is all part of the process of reducing the pandemic response and moving to an endemic-type response. »
"The new text message sent by IDPH does not confirm your test results or display other sensitive information," Ryder explained. "You can choose to call IDPH at the number given in the message or wait to be contacted by a member of the Southern Seven contact tracing team. You can also visit the web address included in the message for helpful tips on what to do after receiving a positive COVID-19 test result.
In the meantime, Southern Seven encourages all individuals ages 5 and older to get the COVID shot.
"We know that COVID-19 vaccines are very effective in preventing serious illness, hospitalizations and life-threatening consequences from the virus," Ryder said.
As of Tuesday, Massac County had 2,677 cumulative COVID cases since the pandemic began in the region in April 2020. Of those, 2,496 have recovered and 123 are active. There have been 56 reported deaths in Massac County.
From Dec. 29, 2021, to Jan. 4, 2022, Southern Seven reported 90 new cases of COVID in Massac County — six in those under 10; 13 teenagers; 10 in their twenties; 13 in their thirties; 15 in their forties; 15 in their fifties; 12 in their 60s; three in their sixties; and three in their 80s or older.
As of Tuesday, 12,200 Massac counties had received the vaccine since it was made available in December 2020. Of those, 5,076 have been fully vaccinated, meaning 36.05% of the county's population has been fully vaccinated.
From December 29, 2021 to January 4, 2022, Southern Seven reported 465 new COVID cases and 300 recoveries in the region. There have been 12,772 cumulative cases in the Southern Seven region since the start of the pandemic in the region in April 2020. The Southern Seven region has recorded 190 deaths since the start of the pandemic. A total of 28,429 variant cases have been reported in the state through Tuesday.
SMART health card helps share COVID-19 vaccination status
SPRINGFIELD – New updates to IDPH's Vax Verify vaccination portal include use of the SMART Health Card, allowing users to upload a QR code, which individuals can use to confirm their COVID vaccination status within businesses, events and other places.
Vax Verify is an online system that allows Illinois residents 18 and older to verify their COVID-19 vaccination record. It is accessible at https://idpportal.illinois.gov. The QR code can be downloaded or stored in Apple Wallet and presented for COVID vaccination verification. Companies wishing to check vaccination status can download the Commons Project SMART Health Card Verifier app from Apple AppStore and Google Play Store.
The verification system follows best practices to protect confidential health information. To upload proof of vaccination, residents will go through a brief one-time identity verification process to gain access to their vaccination history. After the verification process, individuals can view their own record in the Illinois Immunization Comprehensive Automated Exchange Registry (I-CARE).
Vaccination records are kept confidential and only the individual, or the parent or guardian of the individual if the individual is under 18, can access their vaccination history. Some people with very common names will need to take extra steps to securely prove their identity.
IDPH adopts CDC isolation and quarantine recommendations
SPRINGFIELD — IDPH has adopted the Centers for Disease Control and Prevention's recommendation to reduce the number of days of isolation and quarantine for the general public.
On December 27, 2021, the CDC updated its recommendation to reduce isolation for people who test positive from 10 days to five days if they do not have symptoms (may include fever, chills, sore throat, cough , shortness of breath, body aches). , loss of taste and/or smell) but must continue to mask for five days after the end of the isolation. These recommendations apply to all individuals, including those who are unvaccinated or unboosted even if eligible.
The CDC has also recommended reducing quarantine from 10 days to five days for those who are close contacts of a COVID-19 case and have no symptoms, but individuals should continue to mask up for five days after the end. of quarantine.
People who received two doses of Moderna or Pfizer-BioNTech, or one dose of Johnson & Johnson, plus their booster do not need to quarantine after close contact with a case, but should wear a mask for 10 days after exposure. .
Also, people who have not yet reached the six-month mark to receive a booster for Moderna or Pfizer-BioNTech, or two months for Johnson & Johnson, do not need to quarantine after close contact. with a case, but must wear a mask for 10 days after exposure.
For people who have been in close contact with a case, public health officials recommend testing on the fifth day after exposure. If a person develops symptoms, they should immediately self-quarantine until a negative test confirms the symptoms are not caused by COVID-19.
Schools should continue to follow IDPH COVID-19 school guidelines. Healthcare personnel and other specific groups and settings should continue to follow their respective guidelines.
Additionally, on Monday, January 3, IDPH adopted the CDC's recommendation to shorten the six-month interval to five months for the booster dose of the Pfizer-BioNTech COVID-19 vaccine. Only people who received two doses of the Pfizer-BioNTech vaccine during their primary series can now receive a booster dose of mRNA (Pfizer-BioNTech or Moderna) five months after their second injection. The booster interval remains the same for those who received the Moderna vaccine (six months) or the Johnson & Johnson vaccine for their primary series.
The CDC recommends that moderately or severely immunocompromised children ages 5 to 11 receive a third dose of vaccine 28 days after their second dose. Parents should discuss a possible third dose with their pediatrician or health care provider.