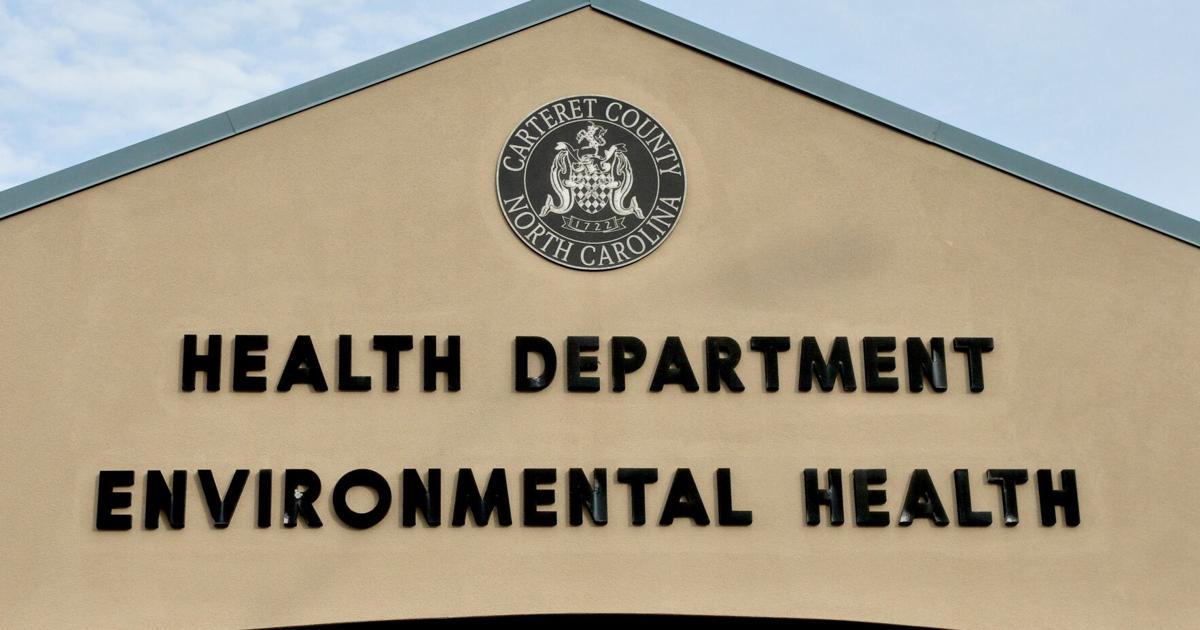 Health officials no longer require contact tracing in schools from Monday | New
CITY OF MORE HEAD —NOTNew safety protocols came into effect Monday at schools that no longer require contact tracing or exclusion from school after exposure to COVID-19, unless the exposed person has symptoms and does not tested positive for the disease.
Previous protocols often required students and staff to stay home for five days if they were in close contact with someone who tested positive for COVID-19, even if the exposed person is asymptomatic.
"These changes allow for greater flexibility and allow children to stay in school where they can continue to learn and be around their peers," county health director Nina Oliver said Feb. 14 during the County Consolidated Human Services Board meeting, held via Zoom.
His announcement came after state health officials earlier in the month announced a change to the guidance contained in the StrongSchoolsNC public health toolkit, which outlines COVID-19 safety protocols for schools. .
The new guidelines went into effect Monday across the state. Ms Oliver said the new protocols reflect the downward trend in the number of positive cases in the county, as well as the state.
"As the pandemic evolves, the North Carolina Department of Health and Human Services and the County Health Department are committed to providing the most effective and appropriate health guidance for the current phase of the pandemic," she said. "Contact tracing has been an important public health tool used to slow the spread of COVID in the early stages of the pandemic and remains important in certain high-risk gathering settings such as long-term care facilities, correctional facilities and homeless shelters.
She added that the most effective tools right now are to get vaccinated, get reinforced when eligible, wear a properly fitted mask, do post-exposure testing and stay home when sick.
As of Friday, 93 active cases of COVID-19 had been reported in the county, up from 80 on Wednesday.
The number of hospitalizations for COVID-19 in the county on Wednesday was 10, down from 11 on Friday.
The county's positivity rate Wednesday was 10.3%, compared to 17.9% for the state as a whole.
Because so many people are now taking COVID-19 home tests and not reporting positive results to the health department, Ms Oliver said she believed the number of cases and positivity rates were actually higher. than the results received by the health department reflected.
As for new school protocols, Ms. Oliver gave an example. If a student tests positive, they will self-isolate for five days and then return to school on days six through ten wearing a mask. Close contacts will remain at school. If close contacts have symptoms of COVID-19 but test negative for COVID-19 or receive another diagnosis from a provider, they can return to school if they do not have a fever without medication for 24 hours or if they felt well for 24 hours.
Under the old directive, children and teachers in close contact with an HIV-positive person who were not up to date on COVID-19 vaccines had to be quarantined for at least five days after exposure. But it was not required if one person had tested positive in the past 90 days, or if both people were wearing masks.
The new guidelines maintain the recommendation that schools require staff and students to wear masks indoors. However, Carteret County has had an optional mask policy since October. More than 30 of the state's 115 school districts also have optional mask policies.
As for the elimination of contact tracing, Ms. Oliver said in many settings, it is now a less effective tool for several reasons:
· Emergence of variants with shorter incubation periods and rapid transmission.
· Infected people are most contagious before symptoms appear and during the first days of illness.
· More asymptomatic and less severe cases due, in part, to some immunity to vaccination and previous infection.
· Many infections are never identified by public health agencies because people with asymptomatic or mild cases may not be tested as well as the increasing use of over-the-counter home tests.
· The spread of the virus and low case and contact identification rates limit the effectiveness of contact tracing as a means of reducing transmission.
Contact Cheryl Burke at 252-726-7081, ext. 255; email [email protected]; or follow on Twitter @cherylccnt.