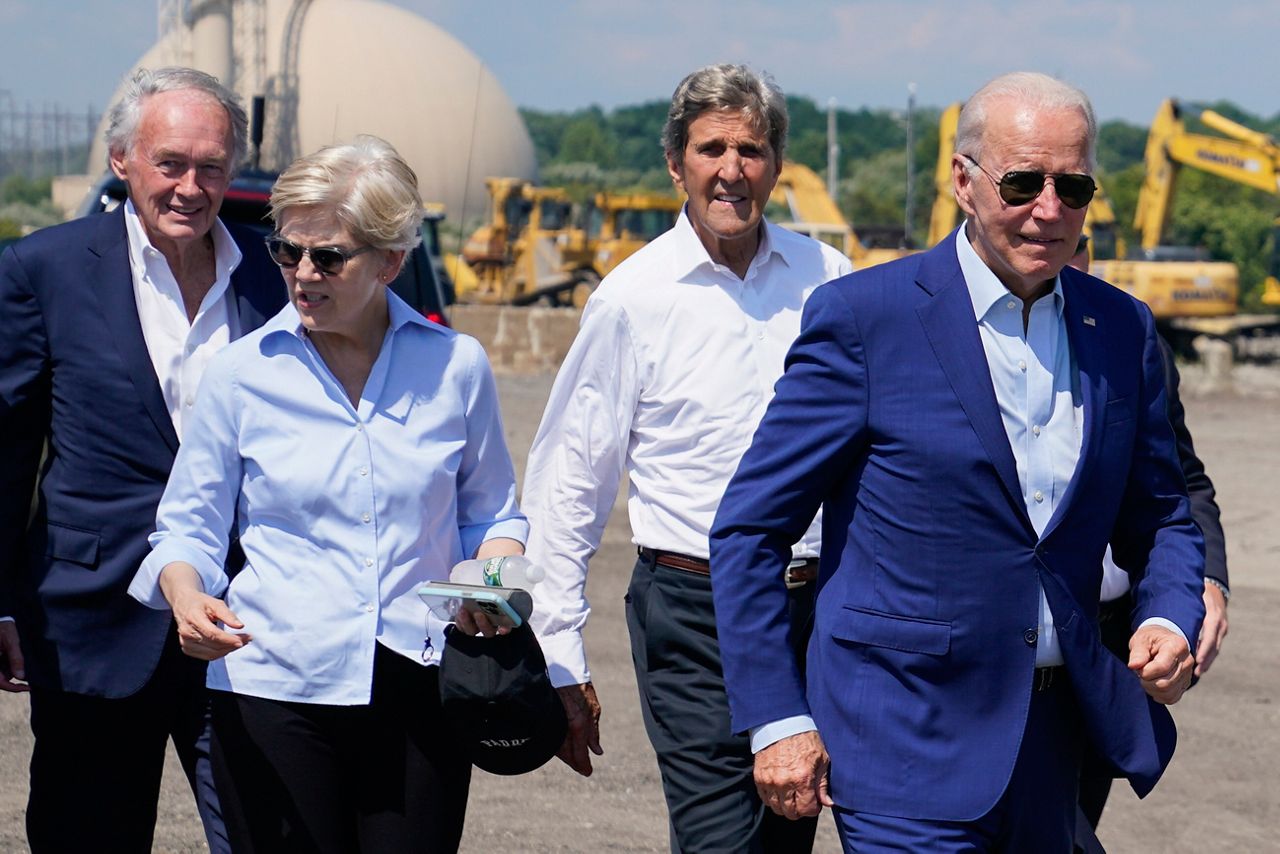 Four members of Congress in close contact with Biden
President Joe Biden's visit to Massachusetts on Wednesday drew four members of the state's congressional delegation to the event in Somerset.
Among those in attendance was Congressman Jake Auchincloss (D-Mass.) And Thursday morning he spoke exclusively to Spectrum News. The wind farm equipment production facility, where the president announced several executive actions he plans to take on the issue of climate change, is in the Auchincloss district.
"This is about clean energy, enough offshore wind power to power a million homes in Massachusetts. This is about jobs. These are high-quality, well-paying jobs, which can mark a rebirth for Southeast Massachusetts and precision manufacturing, construction and operations," Auchincloss said of the President's Announcement.
Just minutes after the interview, however, the White House announced that President Biden had tested positive for COVID-19. Auchincloss said he had tested negative for COVID-19 since returning from the trip. He also confirmed that he had been in close contact with the president during and after the trip. He and Rep. Bill Keating (D-Mass.) had both returned to Washington on Air Force One. Keating announced via social media that he too tested negative for COVID-19 on Thursday.
The two Massachusetts senators Ed Markey (D-Mass.) and Elizabeth Warren (D-Mass.) joined Biden on the trip and were seen in both videos and photographs arriving at the event with the president on Wednesday .
Markey's spokesperson told Spectrum News that the senator, like the president, is double-vaccinated and double-boosted. His last test was also negative and he has not tested positive for COVID since the start of the pandemic.
Warren's spokeswoman also said she was fully vaccinated but had previously had COVID-19.
Both Warren and Markey staff members said that, as a precaution, they will follow CDC guidelines for those who have been in close contact with someone who tested positive. This includes wearing a mask around other people for 10 days after exposure.