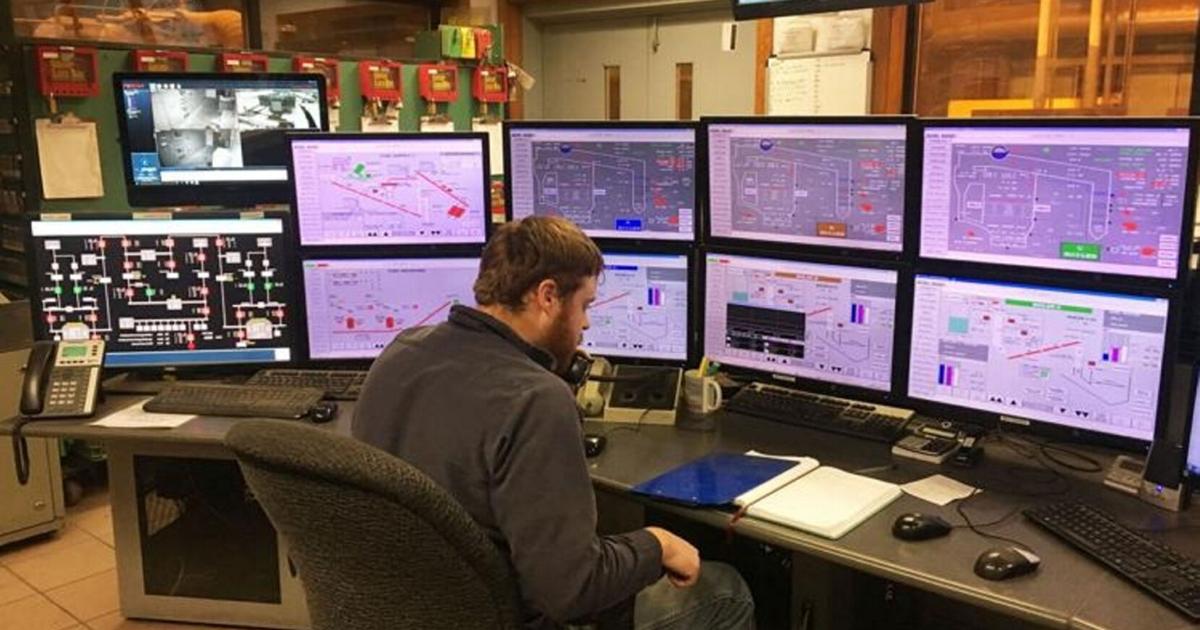 Editorial — Don't Burn the Deal: Lawmakers Must Renew ReEnergy's Contact with NYSERDA | Editorials
State legislators have failed miserably in their goal to expand the use of green energy in New York.
When they passed the Climate Leadership and Community Protection Act in 2019, they ignored biomass when defining "renewable energy systems." The main focus of this law is solar and wind power, which are not as reliable for using energy when conditions change.
ReEnergy Holdings has spent $34 million to convert a closed coal plant to a biomass plant adjacent to Fort Drum. He then signed a 20-year contract worth a total of $289 million with the US Defense Logistics Agency in 2014 to provide the military post with all the energy it needs to operate on a daily basis.
The biomass production plant boils wood debris to create electricity. The acquisition of this material encourages sustainable practices in the management of forest areas.
The plant supplies Fort Drum with 28 megawatts of electricity, and ReEnergy has been authorized to sell excess power from its 60-megawatt plant to the grid. This meant that Fort Drum was independent of other power sources, the only US Army installation to achieve this at the time.
This plan was consistent with the Army's goal of increasing its use of renewable energy to comply with the Energy Policy Act of 2005, Executive Order 13423, and the Energy Independence and Security Act of 2007. The military had declared its own goal of reaching 1 gigawatt of renewable energy by 2025.
As evidenced by its many deployments of troops to Central Asia and the Middle East during the War on Terror, Fort Drum is critical to our national security. And ensuring the post has continued access to a reliable power source is essential for Fort Drum to maintain its level of readiness. So getting the biomass facility to provide constant power to Fort Drum was a smart move.
However, this arrangement has been threatened a few times in recent years.
The Defense Logistics Agency wanted its contract with ReEnergy Black River LLC renegotiated in 2018, saying the biomass plant was only to be used as a backup power source. U.S. Representative Elise M. Stefanik, R-Schuylerville, and U.S. Senator Charles E. Schumer, DN.Y., spoke in support of ReEnergy. They succeeded in convincing the government to maintain its agreement with the biomass plant.
The most recent risk to the facility stems from the state legislature's failure to list biomass as a renewable energy source in the Climate Leadership and Community Protection Act. ReEnergy has a 10-year contract with the New York State Energy and Research Development Authority to sell renewable energy certificates, which will expire in May.
State Senator Patricia A. Ritchie, R-Heuvelton, and Assemblymen Kenneth D. Blankenbush, R-Black River, and Mark C. Walczyk, R-Watertown, introduced a bill this year to allow ReEnergy to continue selling CERs to NYSERDA beyond the Expiration Date. But lawmakers refused to act on the bill before ending the last legislative session. The biomass plant could therefore close if its contract with NYSERDA is now renewed.
ReEnergy is pursuing an option through the state's Civil Service Commission. He wants the agency to create "a new program or competitive tier under the Clean Energy Standard to encourage the development of power generation facilities like ReEnergy that are not renewable energy systems like defined in the Climate Act but which are "consistent with the purposes" of the act," according to an article published Thursday by the Watertown Daily Times.
For the PSC to make such a statement would certainly be helpful, and ReEnergy should continue to promote this plan. But state lawmakers must take action to renew the company's contract with NYSERDA.
Governor Kathleen C. Hochul said she will convene a special legislative session as early as July to respond to the recent U.S. Supreme Court ruling striking down New York's concealment and carry law. If this happens, members of the State Assembly and Senate should also remedy the situation between ReEnergy and NYSERDA.
Fort Drum needs its own power source, and the biomass facility does the trick. Let's continue like this.