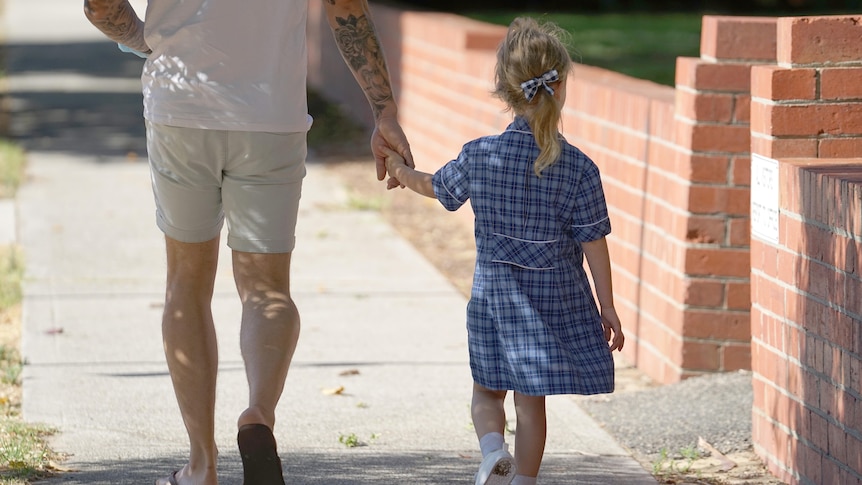 COVID-19 close contact rules for WA schools updated as parents and guardians avoid quarantine
New rules have been introduced for close contacts linked to COVID-19 cases in Western Australian schools.
Key points:
Parents of a child who is a close contact do not need to quarantine
Chief health officer says rules will minimize impact on families
Families urged to take extra precautions and watch for symptoms
The changes come after the state recorded another day of more than 2,000 infections on Sunday.
Based on updated public health advice, the new rules mean that parents and caregivers are no longer required to self-quarantine when providing care to a child identified as a close contact with a COVID case. -19.
Depending on the needs of the child, a parent or caregiver may still need to stay home to care for them during their quarantine.
WA Chief Health Officer Andy Robertson said the changes would mean less disruption for families.
"These rules have been introduced to minimize the impact on families when children are identified as close contacts, including allowing siblings who have not been identified as close contacts to continue attending school." , did he declare.
Families still need to be vigilant
The WA Health Department said families should take extra precautions and monitor themselves for symptoms.
These precautions include minimizing physical contact with close contact, sleeping separately from close contact, using a separate bathroom if possible, washing hands thoroughly, cleaning surfaces with disinfectant or a diluted bleach solution, covering coughs and sneezes and wear a mask in common areas. or taking care of household members.
Dr Robertson also said people should reduce interactions with vulnerable family members as much as possible during the close contact quarantine period.
"Families who have a child at home under quarantine due to close contact should minimize non-essential interactions with family members who are elderly, immunocompromised, or have medical conditions such as heart, lung or kidneys," he said.
Constant changes in the "bumpy start" of the year
As COVID-19 continues to spread through the community and across schools across WA, Education Minister Sue Ellery admitted it has been a bumpy start to the year.
"It's disturbing, but it's handled calmly and methodically," she said late last month.
With case numbers rising, schools are urged to manage their own contact tracing as public health contact tracers focus on high-risk sites like aged care, hospitals, police and essential services.
Health Minister Amber-Jade Sanderson told parliament it was "standard public health progress".
While the opposition criticized the move, Armando Giglia, head of the WA Secondary School Executives Association, said it would reduce delays between people testing positive and being able to report that information.
"Schools are just able to respond more quickly … instead of having to wait for Health to do contact tracing," he said.
"They can actually make choices at school and send communication much earlier."
Qantas deal launched after WA border opened
In another COVID-related announcement, the WA Government and Qantas have launched a two-for-one return airfare deal for travelers from Eastern states heading west.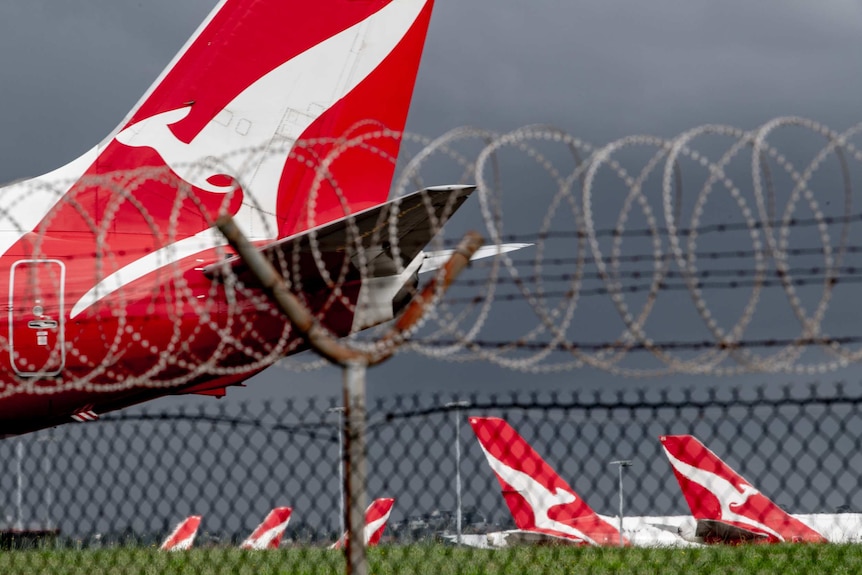 Tourism Minister Roger Cook said the promotion would allow people to travel to WA from Sydney, Brisbane or Melbourne for $299 per person, when booking a return economy class flight for two passengers or more with a minimum total spend of $598.
Special fares are available from now until Friday, unless sold out first, following the lifting of WA's hard border last week.
Mr Cook said he hoped the campaign would help support accommodation providers and tourism operators.
"We're sending a loud and clear message that Western Australia is open for business and open for tourists," he said.
"We look forward to those interstate travelers traveling with a friend to WA and experiencing all that our wonderful state has to offer."
Loading
Loading form…