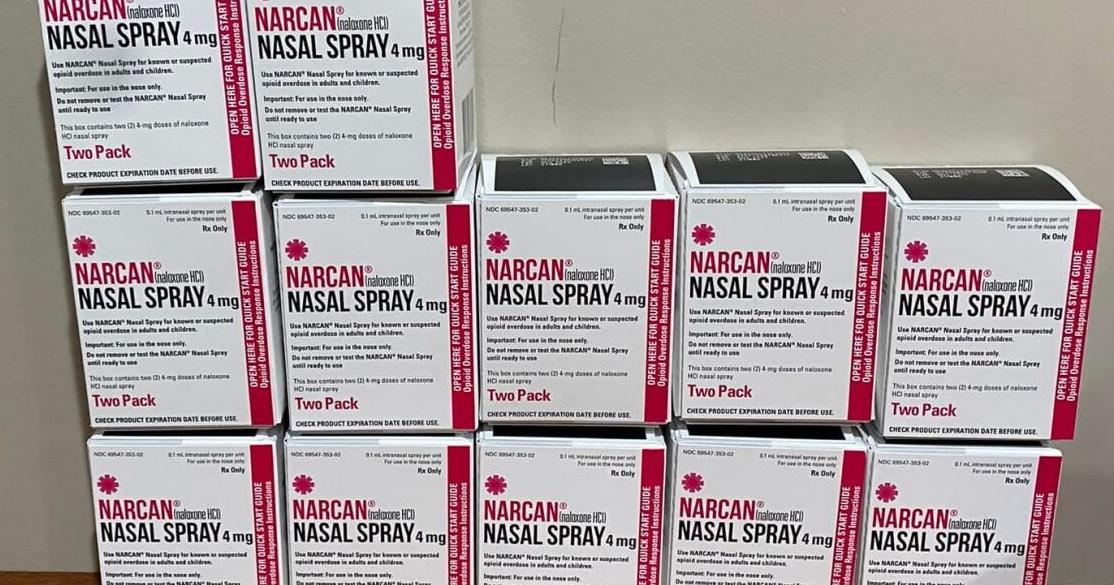 County coroner issued Narcan for close contact with deadly drugs, substances | Free sharing
A Marshall County deputy coroner was ill while on duty and the cause is believed to be dangerous drugs.
To combat the problem and ensure the safety of employees and other first responders, Coroner Cody Nugent requested assistance from the Alabama Department of Public Health and Department of Mental Health.
"While investigating one of the many overdoses we've seen over the past few weeks, one of our deputy coroners came into contact with an unknown substance," Nugent said.
"He started to feel bad, nothing life threatening, but he felt pretty hard for several hours.
"We suspected Fentenyl was involved."
Nugent said often the coroner's office is called to scenes where a lot of information is unknown at the time.
"We started putting two and two together and suspected he had come into contact with dangerous drugs.
"We don't go to controlled environments," he said. "There are literally thousands of ways to come into contact with drugs or foreign substances.
"We use personal protective equipment and gloves, but you don't always wear gloves just to turn the door handle, for example. You can come into contact with drugs by inhaling them, they can get into your clothes, or you can touch something. You may never know what you did.
Once his deputy received a clean bill of health, Nugent began researching Narcan – naloxone – and its uses and availability.
Narcan is a prescription nasal spray medication used to treat suspected opioid overdoses with signs of breathing problems, severe drowsiness, or unresponsiveness, according to Narcan's official website.
To administer a dose, the responders peel off the packaging to remove the device. Place thumb on bottom of plunger and two fingers on nozzle. The nozzle is inserted into a nostril. The plunger is pushed firmly to release the dose into the patient's nose.
"There are many ways to get training on how to use and administer Narcan," Nugent said. "Narcan offers training on how to recognize suspected overdoses, treat and follow up care after a dose is administered.
"Anyone who has Narcan has to be trained before they can use it. I am fortunate that myself included, I have four paramedics on my staff already trained in the use of Narcan. »
Many police, fire, and ambulance services regularly carry Narcan and have done so for several years, including Albertville Police and Boaz Fire and Rescue, among others.
"Everything we do is presumptive on the pitch," Nugent said. "We won't know for sure what a person overdosed from until the lab confirms it. It can take weeks or months to get results.
"Earlier this year we had a bunch of overdoses from a Sunday. At one point that week, in the space of about five days, we had four confirmed overdose deaths. That was quite a dark week.
Nugent said his office is seeing more drug-related cases than ever and its overall caseload is increasing.
"You can't blame COVID-19 anymore," Nugent said. "The former coroner saw an average of two homicides a year. Already this year – and we're not yet three full months into the year – and I've already worked three. There were 28 in my first term.
"We averaged 13 or 14 passes a month under the previous coroner. I'm already at 77 races this year alone. That's more than we're used to. I don't know what causes it other than people making bad life choices.