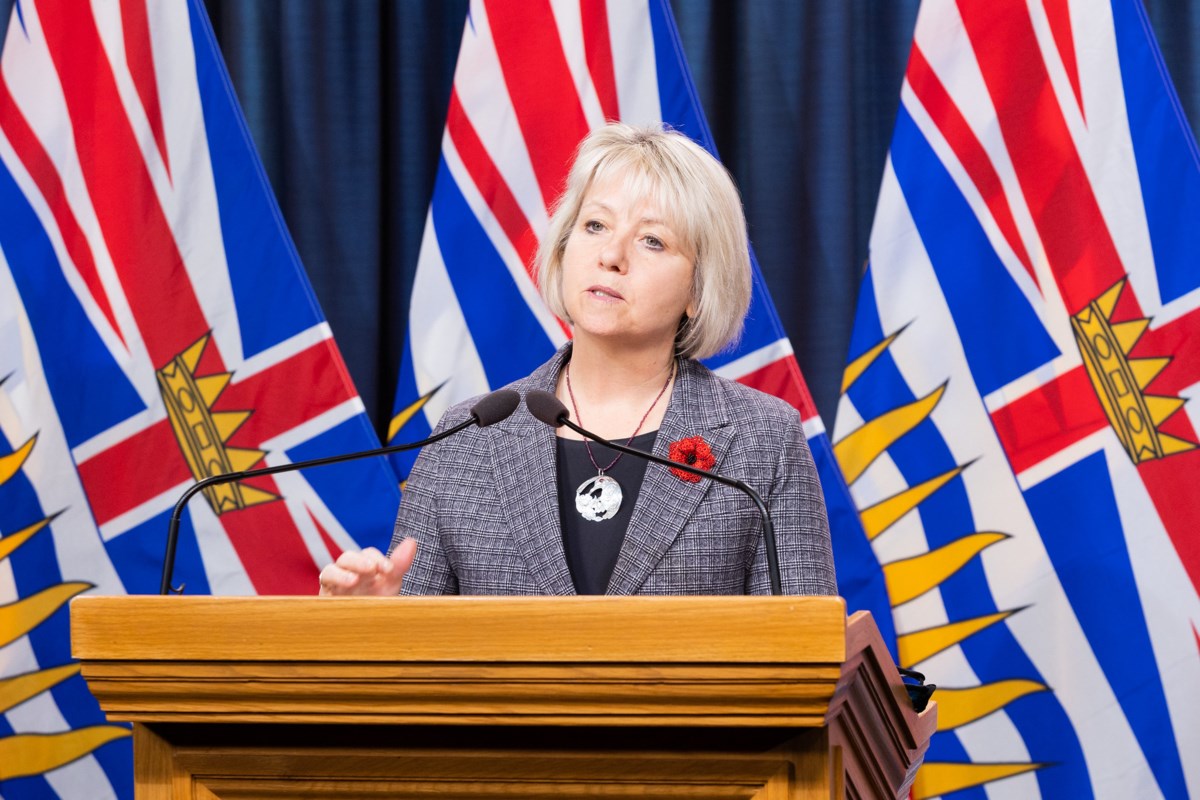 Contact tracing is no longer an option in British Columbia thanks to Omicron
Provincial Health Officer Dr. Bonnie Henry explains what people need to do to stay safe.
Contact tracing no longer a viable tool in the fight against the Omicron variant, but BC's top doctor says British Columbians are playing an important role in reducing the rapid spread of the coronavirus strain .
Provincial health officer Dr. Bonnie Henry told reporters at a press briefing on Tuesday January 25 that Omicron has a significantly shorter incubation period than other coronavirus variants. Additionally, the strain has a shorter "generation time", which is the time between an infected or exposed person and the next person getting sick and spreading it to others.
Although public health has used contact tracing extensively over the past two years, it is no longer an effective response mechanism during an exposure event, Henry explained.
"And it's really the recognition that by the time you develop symptoms and potentially get tested, you've probably passed it on to others without knowing it," she said.
"Before, with different strains, it was five or six days before the next generation. We had time. We had time on our side and the opportunity to find people and help them isolate themselves before they don't pass it on to others."
Since it is much more difficult to locate the source of transmission and prevent the spread of the virus, the health worker stressed that it is crucial that people use the province's public health orders.
"We also need to take collective action to reduce the risks on a daily basis. It's about thinking not just about our loved ones and ourselves, but also about those around us who we know or don't know are more at risk, maybe an older relative, a colleague who we work with or a close friend we spend time with," she said.
"Let's remember that they share their risk with us and we share our risk with them. That's why those layers of protection continue to be so important."
Henry added that preventative measures, such as wearing a properly fitted mask, washing hands, keeping groups small and being extra careful if individuals are at high risk, are important ways to stay safe at the instead of contact tracing. People should also stay home if they have a fever or generally feel unwell and not return to normal activities until they feel better.
Workplaces should also have strong COVID-19 safety plans that mitigate risk to employees and people visiting businesses. People also need to understand the risk of returning to work after illness.
Fully vaccinated adults who test positive should self-isolate for half the time as people who are not fully vaccinated (five days). However, they should also make sure their symptoms have improved and they no longer have a fever. Additionally, they must avoid non-essential visits to high-risk settings for an additional five days after their self-isolation period.
If you are unsure about your symptoms, you can use the self-assessment tool, contact your healthcare provider, or call 811.
If you have trouble breathing, have chest pains, can't drink anything, feel very ill and/or feel confused, contact your healthcare provider immediately or go to you to your local emergency service or call 911.