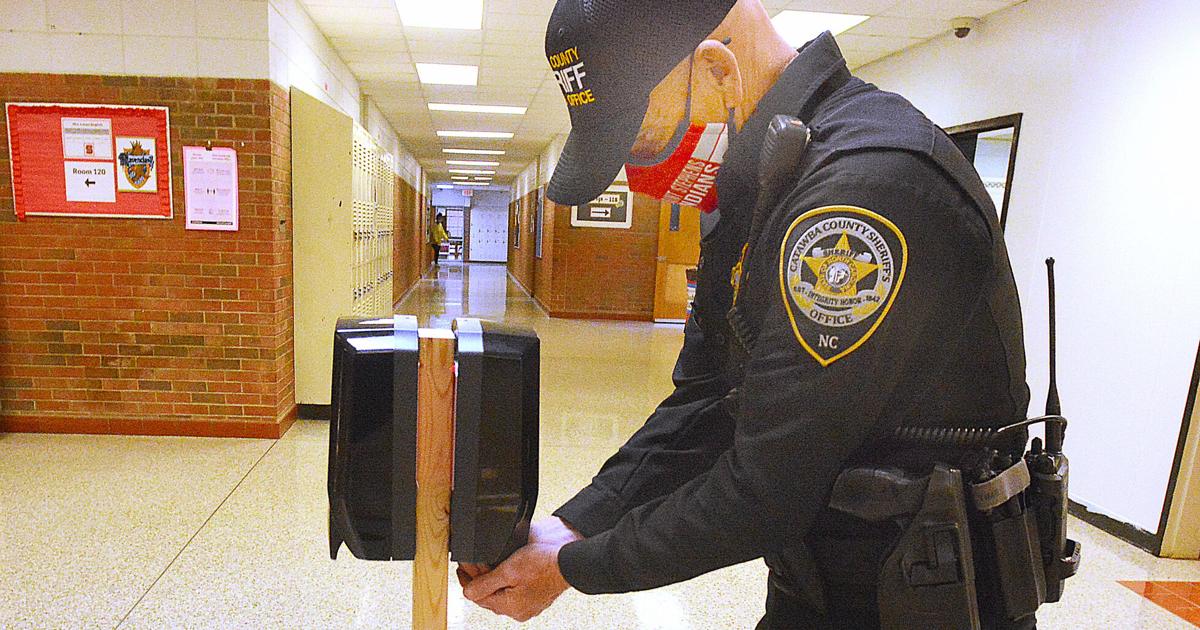 Catawba, Newton-Conover schools halt contact tracing and quarantine those without symptoms | Education
Catawba County Schools and City of Newton-Conover Schools will no longer conduct contact tracing for COVID-19 cases, and some students exposed to COVID-19 will not have to self-quarantine.
The North Carolina Department of Health and Human Services has made changes to the StrongSchoolsNC public health toolkit, which recommends school policies regarding the pandemic. The new recommendations indicate that contact tracing is no longer required for individual cases and that students exposed to COVID-19 who do not have symptoms no longer have to stay home.
The new recommendations take effect Feb. 21, according to a press release from Catawba County Public Health and North Carolina Regional Health Directors Association Region Four, which includes Catawba County.
Catawba County Schools and City of Newton-Conover Schools plan to follow state recommendations. Hickory Public Schools will likely review the recommendations at the next school board meeting on Feb. 28, Hickory Superintendent Bryan Taylor said. He added that the school system has followed the toolkit recommendations throughout the pandemic, and he expects the district to continue to do so once the board discusses it.
Catawba County schools plan to continue to notify parents of potential COVID-19 exposures in classrooms and teams so that parents and students can monitor for symptoms of COVID-19, a letter sent to parents said. Students and staff who are symptomatic or test positive for the coronavirus should still remain in isolation for five days and wear masks for another five days, the letter says.
Newton-Conover City Schools did not specify which exposure notification the school system will use.
The state's recommendations have been changed as contact tracing has become less effective, regional health directors said in the statement. Newer variants of COVID-19 have shorter incubation times, spread faster, and people are more infectious before they have symptoms, making contact tracing less useful, the statement said. The increased use of home testing and asymptomatic cases also makes it difficult to identify cases to trace, the statement said.
School nursing staff will still spend a lot of time working with families of out-of-school children with symptoms of COVID-19 or who have tested positive, said public health community engagement specialist Emily Killian. of Catawba County.
Outside of schools, Catawba County Public Health is still conducting contact tracing for community cases. The department is focused on long-term care facilities and other more vulnerable settings, Killian said.
"Our communities are nearly 24 months into this pandemic and our residents understand what resources they have access to to keep their families safe. It's always about vaccines, masks, testing when symptomatic or exposed, and staying home when ill," Catawba County Public Health Director Jennifer McCracken said in the statement. .